Extensions and Garden Rooms
A wonderful addition to any style of house is an oak framed extension or garden room. Be it single or two storey, with large glazed areas you can bring the garden indoors and enjoy the ambience of oak framed living. Our face glazing system enables installation of large glazed areas that provide uninterrupted views of your garden. Again, we offer a full turn-key build package.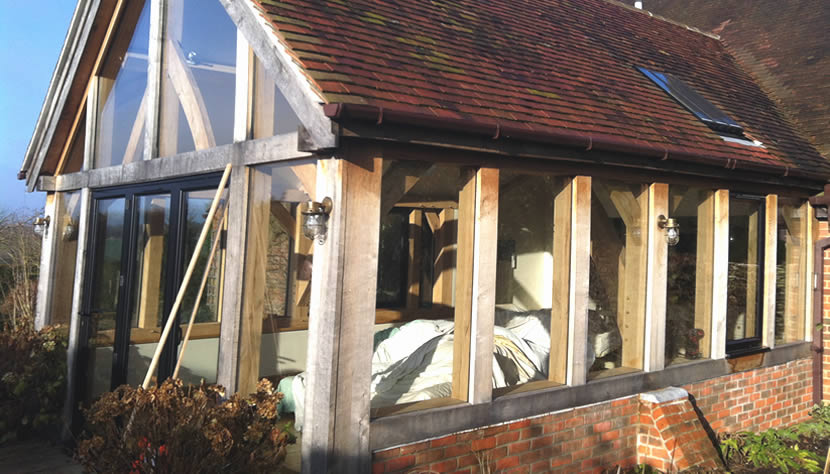 Looking for a light, stylish addition to your home?