Historical & Listed Restoration Projects
England has a very long history with many buildings over 400 years old still surviving today. We respect the historical craftsmanship that has created these buildings and understand the need for repairs to be carried out using traditional methods and restored to their former glory with precision and care.
During the course of our business we have been involved in the reconstruction of many thatched buildings which have unfortunately been damaged by fire. One of these is pictured. After the fire this structure, with the exception of the perimeter walls and some floor and roof timbers, required a total rebuild.
Being a grade 2 listed structure we worked closely with the conservation officer and the client to achieve an end result that pleased all parties. The cottage was of particular historical interest due to the ornate carvings and mouldings which were applied to the original timber frame. We were able to re-apply these features to the repaired structure thus conserving the historical style of the oak frame.
This project required many aspects of conservation work including stone repairs and lime plaster renovations to existing wattle and daub panels and it also gave us the opportunity to upgrade the insulation systems and electrical, plumbing and heating installations.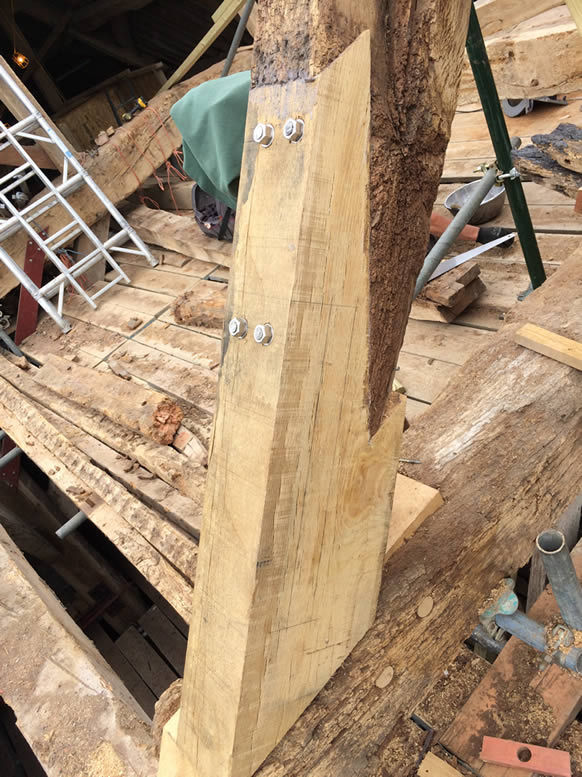 We understand restoration requires precision and care