Construction Services
We are best known as an oak framing company but this is not the only string to our bow - we are highly skilled and experienced in all aspects of domestic construction. Whether your project is a small garden room or extension or a large new home with leisure facilities such as a swimming pool or tennis courts, we have the experience to project manage your build to a high level of efficiency and cost effectiveness.
A number of our projects have no oak at all but this doesn't stop us having an interest in your build. We can deal with technical electrical and plumbing installations, energy efficient glazing and insulation systems, all forms of environmentally friendly heating and energy systems, recycling and rainwater harvesting.
We have a highly experienced set of trade contractors who we have worked closely with for a number of years, all have a wide and diverse knowledge of their chosen trades. Should your project require ground workers and civil engineers, carpenters, bricklayers, plasterers, plumbers, electricians, glaziers, joiners, roof tilers, ceramic tilers, thatchers or all of the above we have the experience to coordinate all trades to progress your project in the most cost and time efficient way.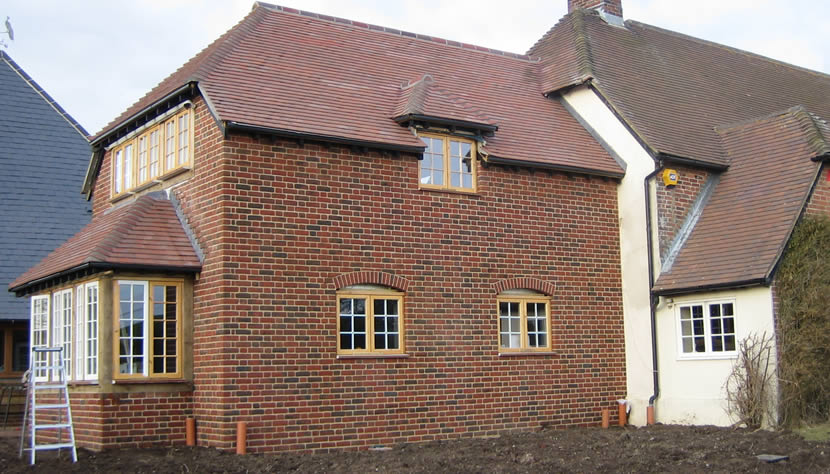 We are experienced in all aspects of construction