Barn Conversions
We have 30 years experience in repairing and converting oak framed, brick, flint and stone barns and other historical buildings. We deal with all aspects of the build from the first inspection and survey of the existing structure, foundations and groundwork including underpinning. We have a vast experience of oak framing repairs in air dried, green or reclaimed oak. We are able to give a firm price for all of the build including the oak framing repairs.
On many barns there is a requirement to lift the frame to gain adequate headroom under the tie beams. We have the equipment and know how to offer this as part of our service. When we have completed the repairs and brought the frame back to a sound structural capability we can install the warm roof and wall insulation systems to comply with building control regulations. Our carpenters are fully conversant with all aspects of carpentry 1st and 2nd fix, finishing carpentry, hardwood floor laying including engineered oak. Weather boarding is an important part of the external appearance of most barns be it traditional oak or douglas fir these species have wonderful weather keeping capabilities and when properly installed require little or no maintenance. Regarding masonry repairs we are fully conversant in all aspects of flint, stone and brickwork using lime mortars with sharp sand.
Our roof tilers are fully conversant with all aspects of roof tiling, slating and shingling, with hand made plain tiles, Welsh slates or hand riven shingles. When choosing external doors and windows it is important to pick the style and materials that enhance the property and give the most thermal and maintenance efficient performance. We can supply and install whichever system is right for your property be it engineered oak, pre finished hardwood or aluminium. We are also fully conversant with all aspects of face glazing with either double or triple glazed units, supplying and fixing air dried oak face glazing boards with all neoprene seals and lead flashings.
We are all encouraged to be more ecological and planet friendly. With this in mind on many of our projects we install renewable energy sources such as ground and air source heat pump systems and rainwater harvesting for domestic and garden use, these systems will pay for themselves in time.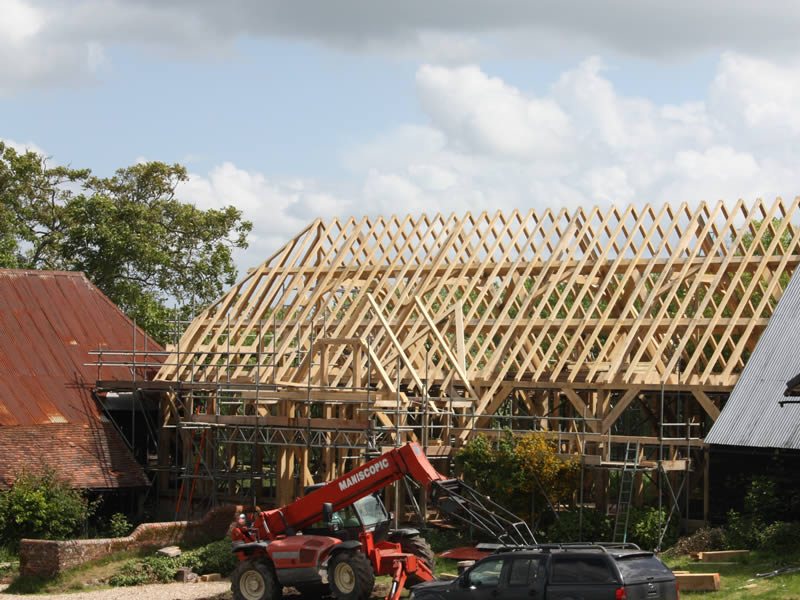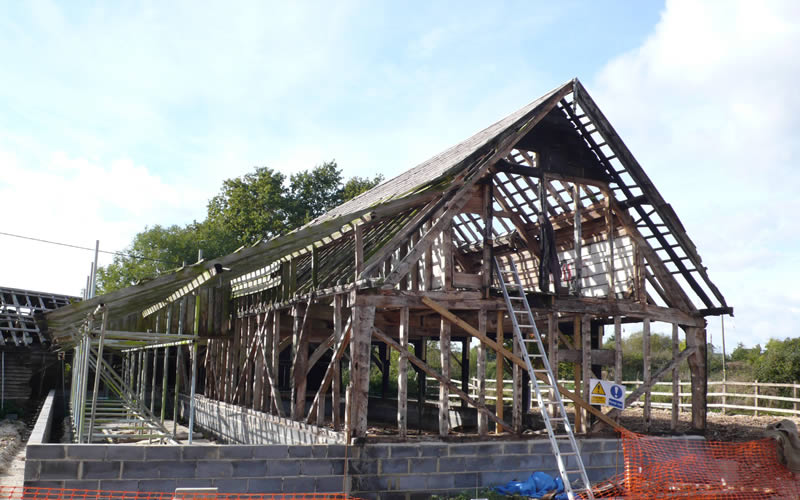 We are barn conversion experts